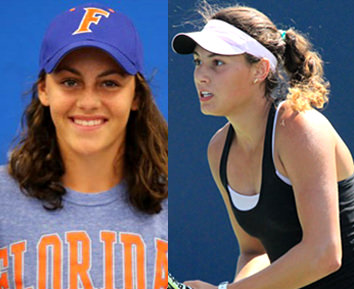 Over the years, their friendship has blossomed even though they do not live in the same place.

"We became great friends because we share so many common interests," Ingrid said. "We talk all the time and see each other as much as we can, mostly at tournaments."

Both girls have played in some very prestigious tournaments. Alexa's favorite was when she played at the U.S. Open. She had been watching the tournament since she was young, but she described actually playing in it as a surreal experience.

"The atmosphere there is absolutely unbelievable, and to be sharing the same players' lounge as some of the greatest players of all time was amazing," she said.

Ingrid's favorite place to play was in the Jr. Wimbledon in London. She loved everything about it—from the grass courts that perfectly fit her game style to the overall prestige of the All England Lawn Tennis Club.

"It was the most gorgeous place to play and there are always crowds watching the matches," Ingrid said. "I had so much fun playing there and watching the best players in the world on my off time."

Ingrid and Alexa have also played against each other but their friendship does not stop them from being competitive.

"I think that aspect of the sport may be one of the hardest things to do as a tennis player," Alexa said. "While you are on the court, you have to put your friendship aside and focus on the match."

Ingrid goes on to describe their records against each other. "We have played twice and we have each won once," Ingrid said. "We have a lot of respect for each other on the court, but we obviously want to win. When it's over, we are back to being best friends."

One thing that makes these girls such good friends is the many similarities they share. Besides their love for tennis, they share similar goals in life—to become professional tennis players. Both are also very driven in their academics as they want to each pursue the highest level of education.

Both are pursuing their high school diploma online with the University of Nebraska High School (UNHS). They chose UNHS because of the rigor of the courses offered as well as flexibility it offers them as they travel to tournaments.

"It is similar to college-type online courses," Ingrid said. "UNHS has better prepared me for college in that regard, more than any other program could have."

"UNHS has taught me how to independently learn and teach myself things, and not always to rely on a teacher being there at that exact moment to help," Alexa said.

Tennis has also taught the two similar lessons on how to be independent and hardworking.

"When I'm traveling, I've learned to remain disciplined and give my all throughout the hours I train," Alexa said.

"Tennis has taught me that whatever I choose to pursue in life," Ingrid said, "I can take it all the way and consistently learn and improve."

Alexa and Ingrid have some advice for UNHS students who are pursuing other passions while getting an education.
"Spend a lot of time on what you enjoy doing the most, but make sure you leave plenty of time to complete all of your schoolwork too, " Alexa said. Ingrid agrees and adds, "Follow your dreams!" Alexa and Ingrid
Tennis and their education through UNHS has brought Ingrid and Alexa together and has aided as the glue to their strong, long-lasting friendship. UNHS wishes them the best of luck in their future endeavors!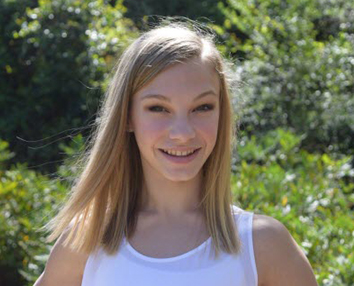 Abby, competitive gymnast, UNHS student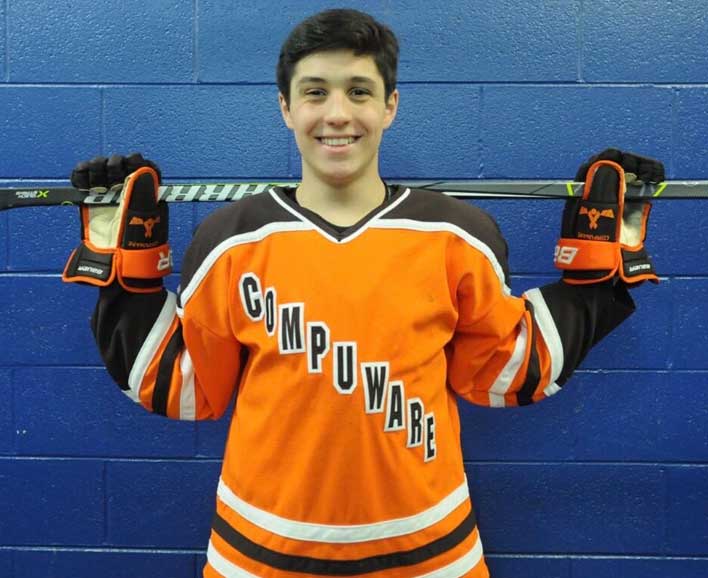 Dylan, bilingual hockey athlete, UNHS student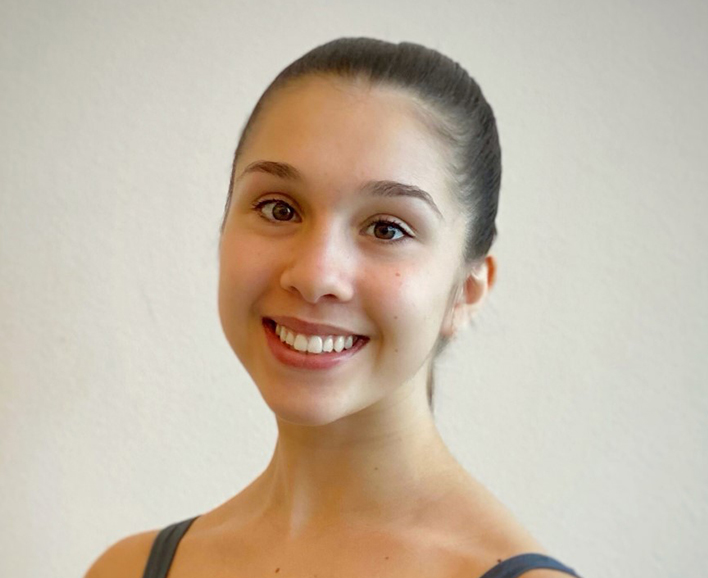 Renee, ballet dancer, UNHS student