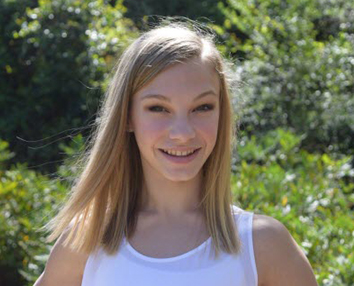 Being a high-level athlete has many challenges.
Physical fatigue
Mental demands
Hours of practice
Hours of travel
Hours of competition
But it's these challenges that ignite the passion Abby Allain has for her sport. She is a gymnast—a very good one.
"I love this sport because of what it teachers you about yourself. I have learned the meaning of hard work, and how to never give up. I love the self-discipline and the day-to-day challenge to be better than you were the day before. The struggle is just as imporatant as the accomplishment. Mostly though, I love being able to defy gravity and do what most people would never thing possible." Abby
Abby has competed since the age of four, working her way up through the ranks and earning several gold medals along the way. She now trains 28-to-30 hours a week and is an all-around competitor at level ten, the second-highest level in the sport.
One of the best experiences she has had so far was competing at the 2011 Open Championships at the ESPN Wide World of Sports. She was a level six at the time and finished as the All-Around, bars and beam champion. Afterwards, she was interviewed by ESPN.

Abby's major accomplishments so far include:
2015 Level 10 Regional Qualifier
2015 Level 10 State AA, Bars & Beam Champion
2014 Level 9 Eastern Nationals: 10th AA, 4th Floor
2014 Level 9 Regional AA, Bars & Floor Bronze Medalist
2014 Level 9 State Floor Champion; 3rd AA & Bars
2013 Level 8 Regional AA & Beam Champion
2013 Earned "Fruge Award" with the highest all-around score in the state
2013 Level 8 State AA, Bars, Beam & Floor Champion
2012 USA Open Championship AA, Bars & Beam Champion
2012 Level 7 Regional AA & Beam Champion
2012 Earned "Fruge Award" with the highest all¬-around score in the state
2012 Level 7 State AA, Vault, Bars, Beam & Floor Champion
2011 USA Open Championship AA, Vault, Bars, Beam & Floor Champion
2011 Level 6 State AA, Vault, Bars, Beam & Floor Champion
2010 Level 5 State AA, Vault, Bars, Beam & Floor Champion
2009 Level 4 State AA, Vault, Bars, Beam & Floor Champion
But she hasn't done this alone.

"I would say I would not be where I am today without the love and support of my family," Abby said. "This sport demands a lot, and you cannot do it alone. I am thankful for all they do for me, and the guidance they provide."
As for her goals this season, she makes them sound simple:
"Develop consistent routines."
"Qualify to Level 10 Nationals this season where I would like to place top five in the All-Around and on beam."
And with her attitude, she could do it.
"She comes to gym everyday ready to practice and push herself to new limits," said her coach Bryan Neal. "She might take triple the turns at practice of some of her teammates. All-in-all Abby is a determined, hard-working, dedicated and positive young lady."

But being an elite high school athlete comes with another set of challenges—Abby is also a student.

In addition to the daily athletic challenges, athletes like Abby must also spend hours studying and stay organized to be successful in courses. Earning good grades is important to meet the NCAA academic eligibility requirements she needs in order to earn a scholarship to a Division I college or university.

During their search for an online school, Ashley Allain, Abby's mother had a list of requirements that led her to UNHS.

"When researching schools, we looked for a program with a solid history that emphasized rigorous academics, including Advanced Placement and dual enrollment opportunities, flexibility, and one that fulfilled NCAA eligibility requirements," Ashley said. "In addition, we wanted Abby to have the opportunity to take a variety of math and science courses along with courses in the fine arts, like photography and elements of design. UNHS has met and exceeded all of these expectations.

"With Abby's discipline both in the gym and with her education at UNHS, we are confident she will be prepared to meet her goal of obtaining a full academic scholarship and have a successful college experience."

Ashley and Abby also appreciate the assistance of UNHS academic adviser Debby Bartz, who has a deep knowledge of NCAA requirements, and Abby has enjoyed the variety of UNHS courses that have allowed her to pursue her interest in science. Her favorite course so far has been Physical and Earth Science.

With her academic requirements in place and opportunities to meet her classroom goals, Abby can focus on her sport, training and competing as needed to reach her dreams all while not sacrificing her education.
"The best advice I could give to someone trying to balance school and a demanding sport or activity is to set goals and have a positive attitude," Abby said. "If you put in the extra work and never give up, it will all pay off in the end!" Abby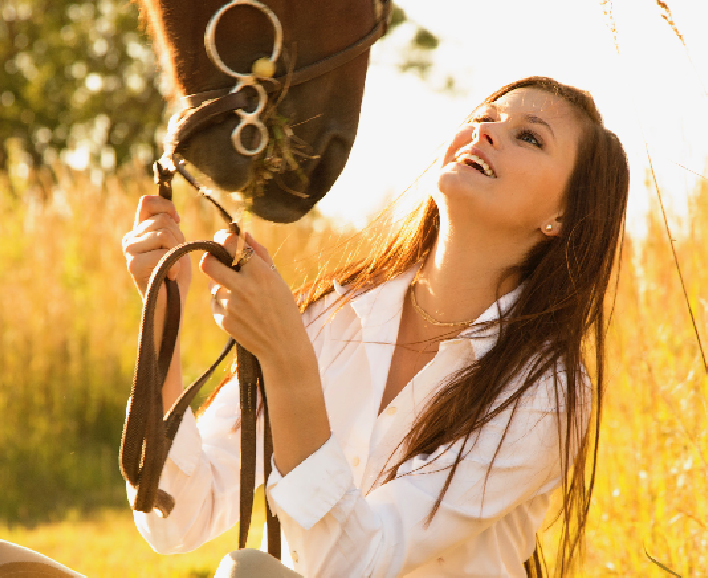 Allison, equestrian, UNHS student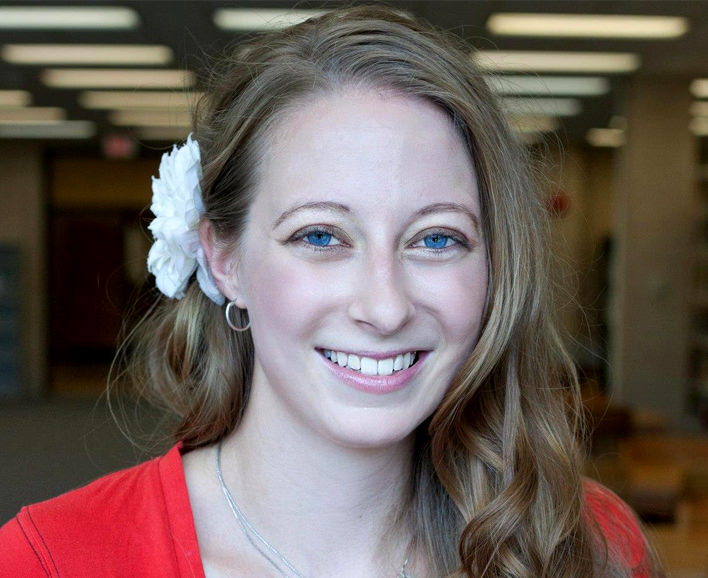 Gwyneth, UNHS graduate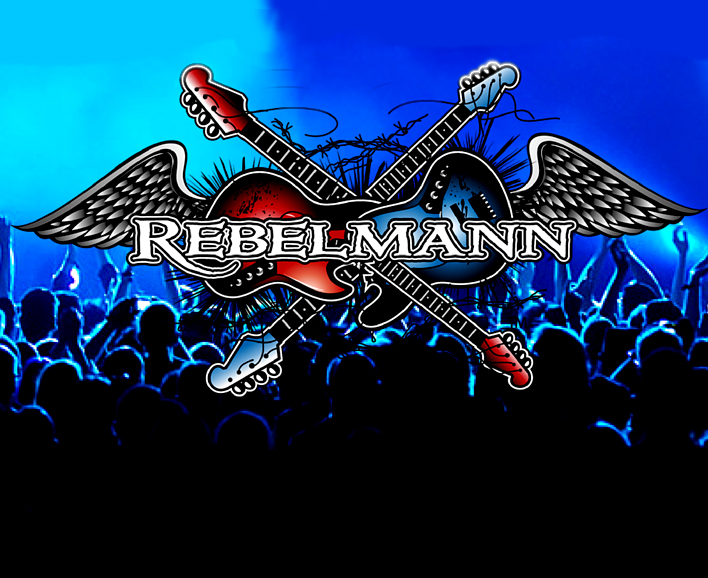 Teen rock band, brothers, UNHS students