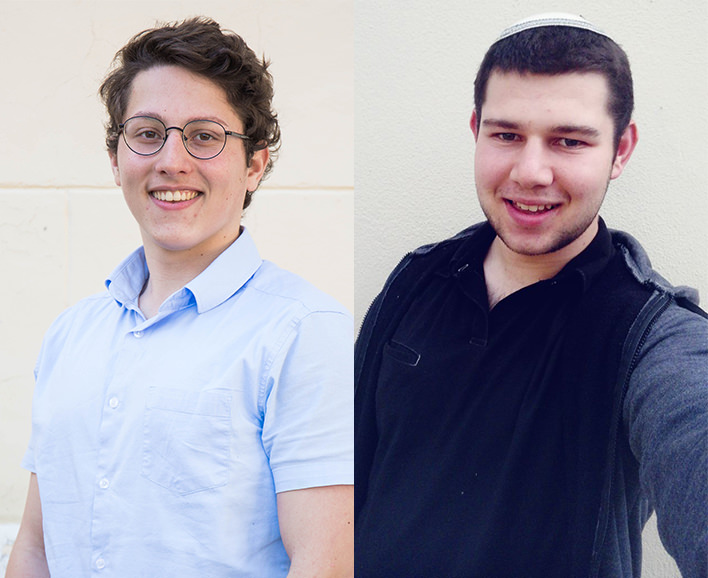 Every year, the University of Nebraska High School awards students the K.O. Broady Scholarship based on financial need, scholastic record and availability of funds. This scholarship was established in honor of Dr. K.O. Broady, who pioneered continued education in Nebraska. Both current and prospective students of the University of Nebraska High School can take advantage of this scholarship.

The University of Nebraska High School creates an environment that allows its students to work independently and become self-reliant over time. Both academic excellence and a passion to pursue interests outside of the classroom are qualities valued by UNHS. The students who have been awarded the K.O. Broady Scholarships have maintained stellar performance in the classroom without sacrificing a life outside of their textbooks.

The 2017 fall award recipients include:
Avinoam Opert
Avinoam is a student at Cape Town Torah High in Cape Town, South Africa. Outside of his academic life, he is the liaison between the senior students and the school administration. With a gift for language and critical thinking, he is quite adept at this task. According to his teachers, being the third child in a family of seven children, he grew up developing negotiation skills and learned how to articulate arguments well. Avinoam is a highly-motivated student who is always ready to tackle even the most difficult math problems and burst into song the moment he figures them out. His teachers find him to be extremely organized and free from distractions. This has allowed him to finish assignments ahead of time, leaving enough time to work on other life skills.
Avinoam believes that maintaining a high GPA should not come at the cost of failing to understand the subject matter and takes the time to internalize what he's learned. He loves how UNHS' coursework is preparing him for college as it encourages self-reliance and individuality. He hopes to finish high school by December 2018 and apply for admission into prestigious universities.
Aharon Altman
Aharon is not your typical high school teenager. Not only will he graduate 18 months before his peer group, he has not let his extracurricular activities like traveling to Israel for an international Bible quiz affect his grades. Aharon is studying Hebrew as a foreign language as he wishes to attend a "Yeshiva" which is an institution for higher Jewish learning. He enjoys teaching and wants to be ordained as a Rabbi to become an accredited teacher for Judaism. He doesn't want his religious studies to end there and aims to become a "Dayan" or a religious judge. He prepares for this by studying religious texts for nine hours a day. Sounds exhausting! These are still his extracurricular pursuits.
In a more traditional academic setting, Aharon hasn't quite decided whether he wants to pursue a degree in law or politics but he plans to study until he's earned a Ph.D. His teachers believe he's a gifted learner, organized and focused on the task at hand with the ability to work independently when required.
UNHS prides itself on its rigorous courses that prepare students for college life as well as life outside academics. With flexible schedules and the option to graduate any time of the year, UNHS allows students who are unable to conform to the schedules of a traditional school to realize their academic dreams.
Congratulations to Avinoam and Aharon, this year's newest K.O. Broady scholarship recipients.