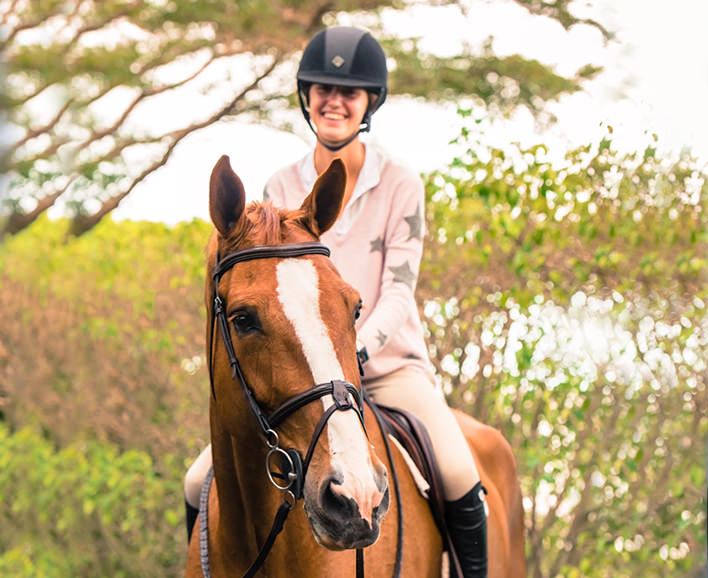 Many of us can pinpoint that one event or moment that led us to follow our passions. Morgan Rosia is no different. A local show at age seven in which she swept the awards in all classes set the ball rolling on Morgan's continued interest in equestrian events. She went from local shows in Maryland to competing along the East Coast in nationally-recognized competitions. When Morgan turned 14, she participated in the Winter Equestrian Festival (WEF) in Wellington, Florida, a competition that was spread over a 12-week period. However, the WEF affected her school attendance as well as reduced the amount of practice time she had before the event.
To realize her dream of riding on a Division I College Equestrian Team, Morgan needed to devote more time to training. She quickly realized that this would require a more flexible academic schedule, so she began her search for online schools with the kind of curriculum that would challenge her, yet allow enough time to train. Going from a traditional school to an online one ultimately allowed Morgan to move away from home at 15 and spend her winters competing at WEF, and summers in other states like Kentucky, Michigan, and Vermont.
While Morgan, along with her mother, had researched several online schools, they also heard testimonials about UNHS from several sources and were impressed with the personal guidance and the exceptional support provided to students. Being aware of the requirements and expectations from an online high school goes a long way in making a decision, according to Morgan. She believes she was able to stay on top of things thanks to her advisers who were quite adept at problem-solving, even in crunch situations.
"The [UNHS advisers] assist with immediate action plans and solutions when needed. They are always very responsive to your needs and when you call you always get a live person to talk to about any issues."Morgan
Switching to an online school made it easier to balance activities traditional high school schedules would not allow, but it did not mean the courses got easier. UNHS prides itself on its academic rigor and commitment to ensure students step out into the real world ready to take on any challenge. Morgan had a 60-hour work/training schedule every week. While stressful, it's not impossible to manage. Morgan advises that using a calendar to create your schedule helps you stay on track. Ever the competitive athlete, Morgan gained a sense of accomplishment crossing assignments off her to-do list.
"I would say that it's important to use every bit of time you have during the day, even if it's only 30 minutes in between training sessions. The calendars are also an important tool to have because they keep you motivated and on task."Morgan
Morgan will begin her freshman year at Texas A&M in the fall of 2019 and plans to pursue a degree in finance. Upon graduation, she has plans to continue with her master's degree. Morgan feels that she's well prepared for college life as she's already experienced the kind of academic rigor that will be expected of her in college. Student success in UNHS courses also depends on being proactive, a skillset that will serve Morgan well in college as well.
From a local competition when she was seven to competing in prestigious shows all over the country, Morgan's come a long way. She had her most memorable performance at the recent WEF as she placed among the top riders in the country every week during the season. Morgan's dedication to her sport as well her studies is an inspiration to us all. We wish her the best for her ride ahead.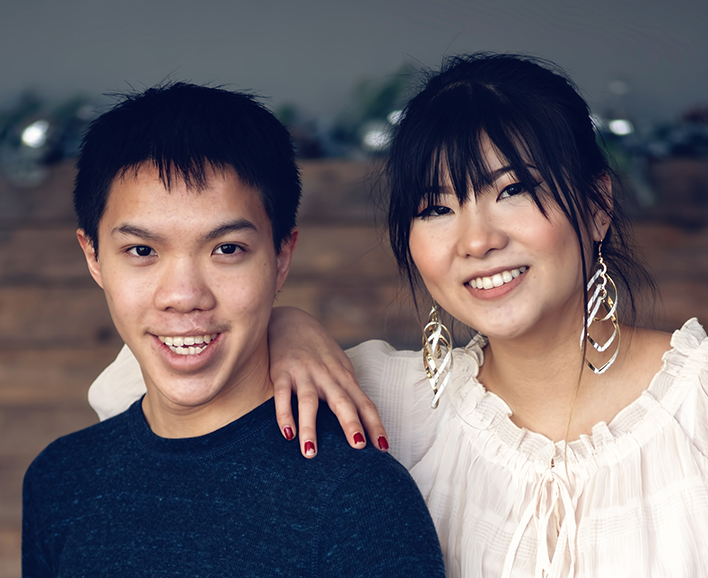 Luke & Linsey, local siblings & UNHS students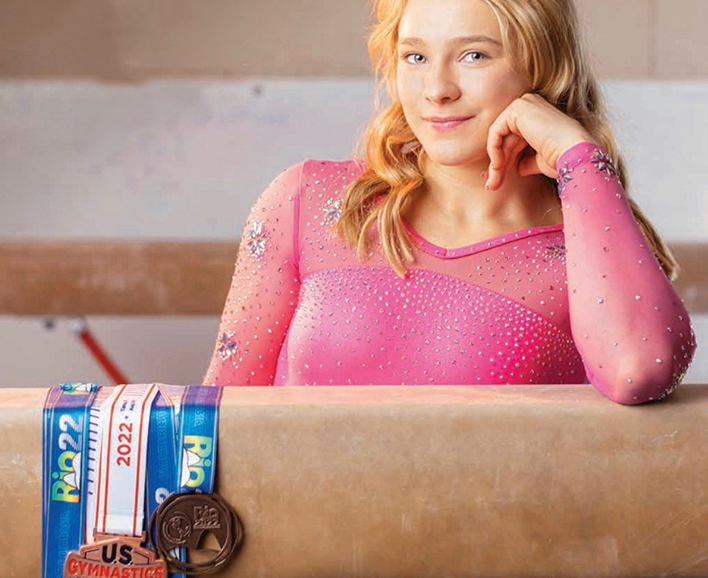 Lexi, decorated gymnast, UNHS student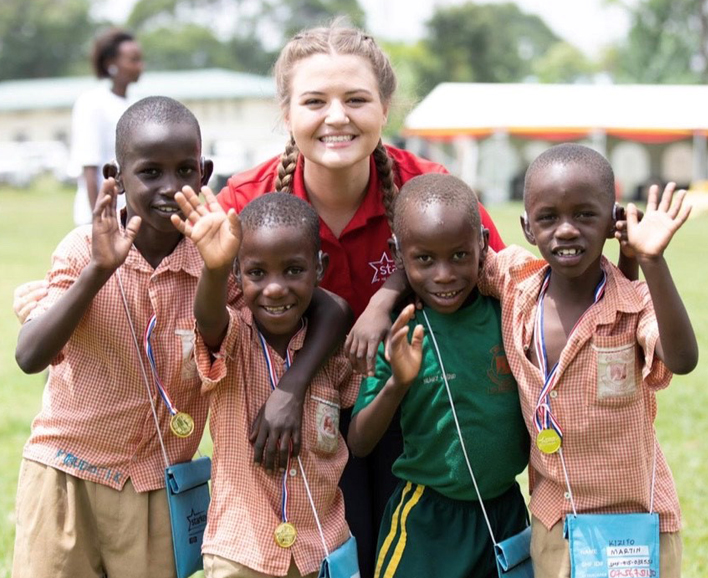 Amelia, active philanthropist, UNHS student