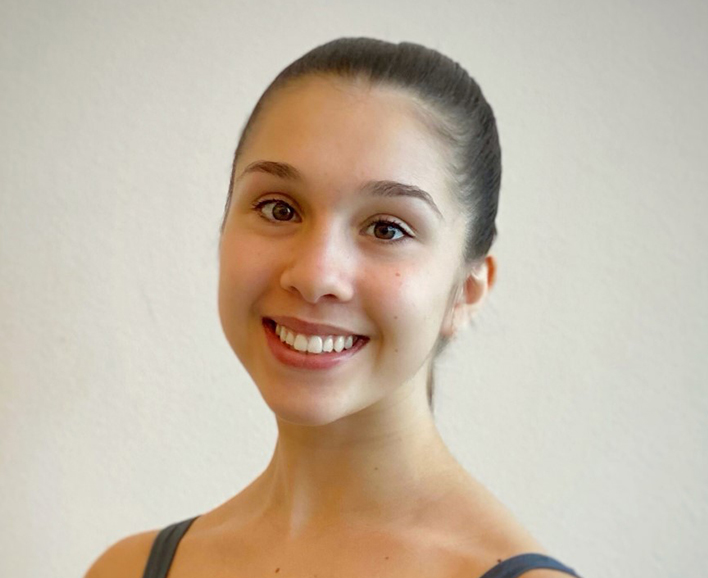 Although ballet dancer Renee Shubov grew up along the east coast in New Jersey, for the past couple of years she has called Texas home – along with her parents and two cats – after receiving a once-in-a-lifetime offer to study with a professional ballet program in Houston.
But this opportunity did not just happen overnight. It was born from many years of hard work and dedication to her craft, starting at the tender age of three. Although she was introduced to dance as a preschooler, Renee didn't realize until age eight that she wanted to dance more seriously. That's when Renee switched to a different dance studio where she could pursue ballet more competitively.
While living in New Jersey, Renee attended public school until ninth grade. However, she quickly discovered how challenging it would be to complete her schoolwork after long and demanding nights of ballet training. As fate would have it, Renee heard about UNHS from a friend and fellow dancer. Her friend explained how the program could work well with her schedule, so Renee decided to enroll. She has now been a UNHS student for about two years and will be entering her final year of coursework soon.
"UNHS has helped me pursue my interest in dance because it is very flexible with my busy schedule, and I am still able to receive my high school diploma and get a good education while dancing full-time."Renee
Renee's favorite thing about UNHS is the flexibility to complete coursework on a timeline that works for her. Although she recognizes that the independent, self-paced nature of UNHS can be difficult for some students, it is beneficial to others who are motivated and like to personalize their own way of learning. In particular, Renee likes that she can speed up or slow down her study pace depending on how busy her schedule is.
Renee is pleased with her decision to join UNHS and wants other students and parents considering the program to know that UNHS courses are very well written, and teachers promptly communicate with students. Additionally, the generous timeframe for completing assignments is ideal for active students who need flexibility due to their full schedules.
"[UNHS teachers] respond quickly to questions, and all of the assignments are great learning tools."Renee
Even while Renee concentrates most of her time on ballet, she does find time to enjoy other activities such as journaling, shopping, and spending time with friends and family. She has a brother who is eight years older than she is, and despite the age difference, Renee insists they have always been close and make it a priority to keep in contact with one another.
After high school, Renee aspires to be accepted into a ballet company. She is working diligently to turn her passion into a career, and by the time she finishes high school, she expects to be dancing professionally. "I may take online college courses while dancing professionally full-time," Renee adds.
UNHS is proud of Renee, a shining example of our talented and dedicated students. We are confident that if Renee's performance to date is any indication, she will continue to achieve great things and be rewarded with abundant success as she dances through life. Good luck Renee!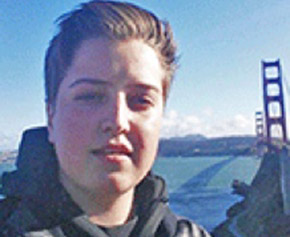 Tanner, UNHS student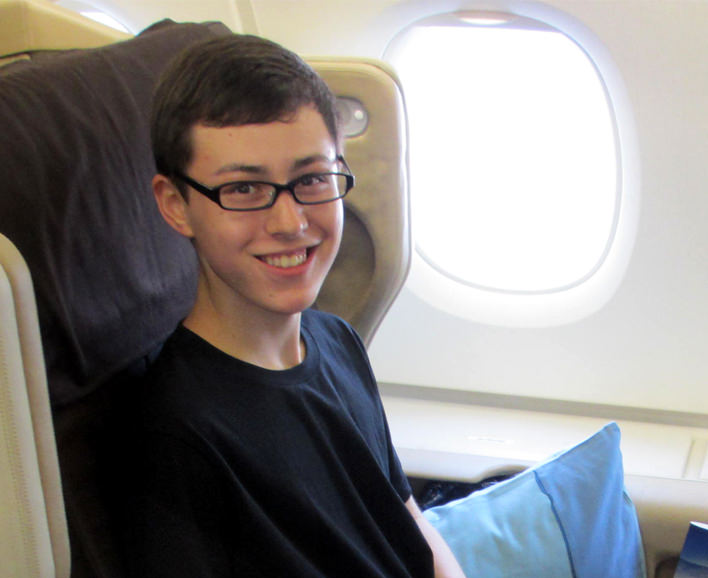 Christopher, UNHS student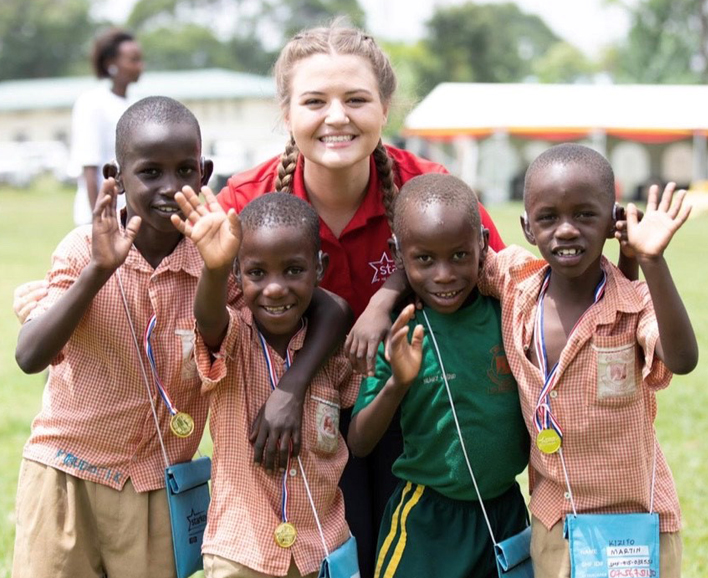 Amelia, active philanthropist, UNHS student