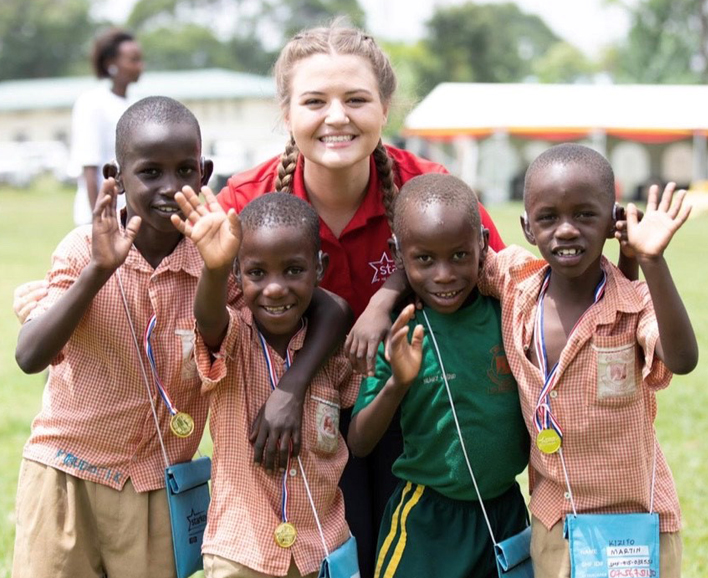 Nearly 48 million Americans, or 1 in 5 people, experience some sort of hearing loss in their lifetime. Chances are, you know someone who has experienced this type of condition. For UNHS senior Amelia Sawalich, these statistics are more than just numbers; they are what fuel her love of philanthropy.
In 1984, Amelia's grandfather created the Starkey Hearing Foundation, an organization with the purpose of giving the gift of hearing all around the world. Through multiple mission trips, the foundation has helped more than 1.5 million people in over 100 different countries. At the age of 15, Amelia went on one such mission trip with her grandparents and immediately found a passion for travel and philanthropy. This trip marked a turning point in her life. After that pivotal experience, she was hooked and started routinely traveling with her grandparents on mission trips with the foundation. Amelia has now been to 42 countries and has spoken at the United Nations twice on behalf of the Starkey Hearing Foundation as a Youth Philanthropist. She and the team have helped over 100,000 people in the past two years.
Amelia is also an accomplished equestrian and has performed competitively since the age of 8. This hobby of hers also consumed much of her time, and whenever she wasn't busy conducting mission trips overseas, she was traveling for equestrian competitions. Amelia's busy travel schedule meant that she was gone for competitions and mission trips regularly, sometimes for over a month at a time. This kind of schedule conflicted with traditional schooling, and during her sophomore year, Amelia knew she needed a change.
An equestrian friend of hers, also a student with UNHS, recognized that traditional schooling wasn't necessarily right for Amelia and recommended UNHS due to its knowledgeable teachers, efficient course structures, and extensive dual enrollment options. This switch has provided Amelia with much more flexibility and freedom to join her grandparents on mission trips while still focusing on her academics.
While UNHS gave Amelia more flexibility with her schedule, she soon realized that earning a high school diploma online still required effort and discipline. Time management takes work, and Amelia's best piece of advice is to manage your time using resources like planners or calendars to keep yourself organized. UNHS courses are structured so that students can see all assignments from beginning to end, and Amelia says that setting due dates for yourself early on is critical. Keeping to these dates can help you fight procrastination whenever it tries to sneak in.
"UNHS is perfect for students who like to take initiative and actively claim their education."Amelia
After graduation Amelia plans to attend a university and major in international business with a concentration in philanthropy. Despite traveling often, Amelia is very close to her family and moving away from them won't be easy. To make the transition easier she plans to visit her family back home in Minnesota as often as she can. She also plans to continue volunteering for mission trips with the Starkey Hearing Foundation. Amelia credits UNHS for allowing her to follow her passions where traditional school would not have.
"I've been so fortunate to be able to structure my life around my passion, getting to do what I love while still prioritizing my academic career. It's truly the best of both worlds!"Amelia
Being able to work with the Starkey Hearing Foundation and enroll in UNHS has changed Amelia's life for the better, and we look forward to following her in all her future endeavors. Good luck, Amelia!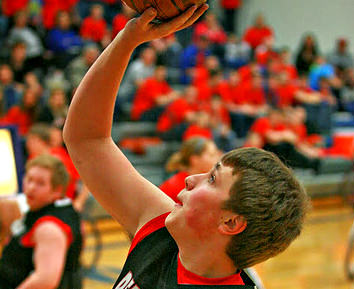 Micah, wheelchair athlete, UNHS student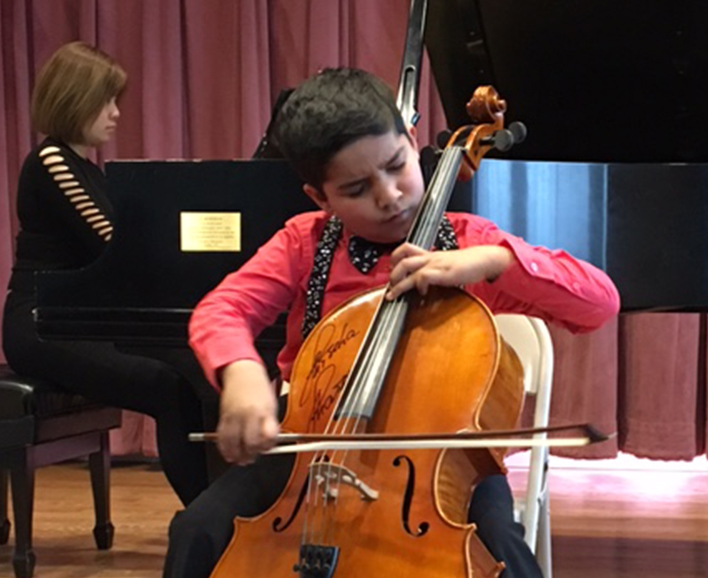 Jivan, cello talent, UNHS student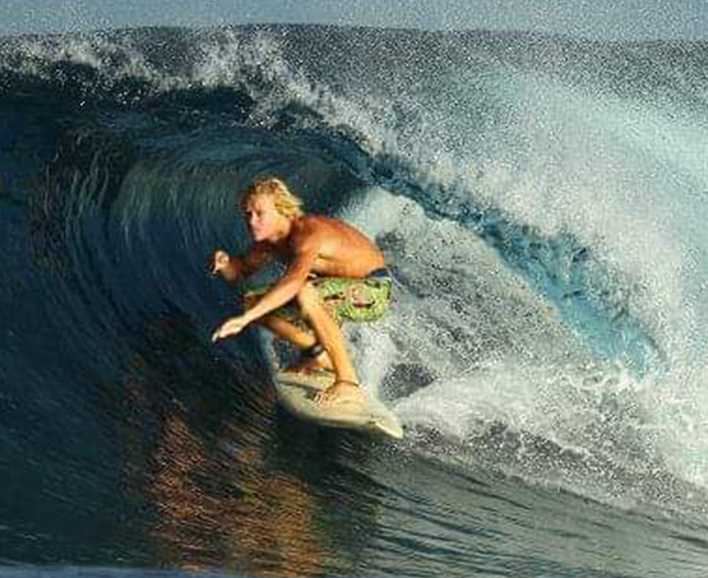 Storm, seafaring adventurer, UNHS graduate