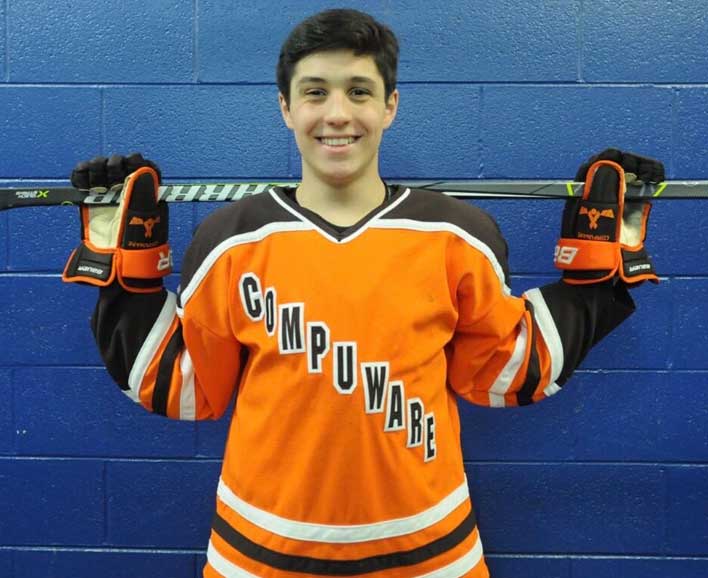 Dylan McGill has always been active. Whether it was swimming, playing hockey, or any other number of sports, he has been committed to athletics. As a kid, Dylan particularly liked to play roller hockey. At the age of eight, his friends introduced him to the world of ice hockey and he hasn't looked back since.

Working his way up through the years, Dylan now competes for the 18U AAA hockey team Compuware based in Michigan. With his family back home in Virginia, Dylan lives with a host family during the season and travels with his team to out-of-state games across the country (although COVID-19 currently has put a pause on competitions, unfortunately). Due to his busy schedule and constantly changing location, Dylan knew traditional high school wouldn't be an option for him.
---
Check out this video featuring a day in the life of UNHS student-athlete, Dylan McGill!
---
When exploring options for online schools, Dylan was drawn to UNHS for several reasons. One of the determining factors for him was the NCAA approval that UNHS has, with many courses meeting all NCAA guidelines and requirements. These courses were more challenging to Dylan than other courses, and that motivated him to excel. UNHS is also incredibly convenient and works with his busy schedule, no matter what state he's in or whether he's on the ice or off.
"Having flexibility to complete courses at my pace, any time of the day, is an extremely useful feature other online schools simply don't offer."Dylan
Athletics isn't the only thing Dylan spends his time doing, though. Trained as a lifeguard, Dylan is CPR, AED, and First Aid certified. He is also bilingual, and over the summer he spent his time working as a translator for a landscaping company. He recalls one particularly dark day at work: an employee had a heart attack while on a job site, and with Dylan located at another site, no one present had the first aid knowledge to help him. Despite not knowing English, other workers called emergency services, but unfortunately the employee passed away. It was in this moment that Dylan knew what he had to do to help his community; he needed to teach others how to save lives.

With his knowledge of CPR, AED, and First Aid techniques, as well as speaking both English and Spanish fluently, Dylan started Samaritans Outreach, an organization aimed at teaching others the essential skills necessary to save people's lives. Working as a certified Red Cross instructor, Dylan provides all the materials necessary for classes and teaches in both English and Spanish. Teaching classes in Spanish is a core part of the Samaritans Outreach mission: to help as many low-income and Spanish-speaking communities as possible.
"I wanted to do something different that I knew would really make a difference in people's lives. I knew it needed to be something special, and as I kept thinking I thought about teaching people how to save lives. Instantly I knew that would be the great idea I was looking for."Dylan
Outside of competing in hockey and teaching nonprofit classes, Dylan is a fairly normal, active teenager. For fun he likes to compete in obstacle course marathons, like the very well-known Tough Mudder Marathons, some totaling more than 10 miles! One of his most memorable experiences to date was traveling to the USA Hockey Nationals in Florida where he played hockey in front of hundreds of fans and commentators. After the tournament, Dylan and his family stayed in Florida for a few weeks of snorkeling, cruises, and swimming in the Bahamas. Thanks to UNHS, Dylan was able to experience this once in a lifetime event and one of his favorite memories to date.
With graduation quickly approaching, one of the questions facing Dylan is what he plans to do after he graduates high school. Ultimately, he hopes to attend an Ivy League school or the Federal Service Academies and focus on criminal justice, forensics, or a related field. From there he is passionate about pursuing a career with the FBI, Secret Service, or other related law enforcement/government fields. Of course, playing NCAA collegiate hockey wherever he goes would also be a dream. No matter where his adventures take him, Dylan feels confident that his experience with UNHS has prepared him for the challenges that lie ahead in college and his future career.
Way to go for your goals, Dylan!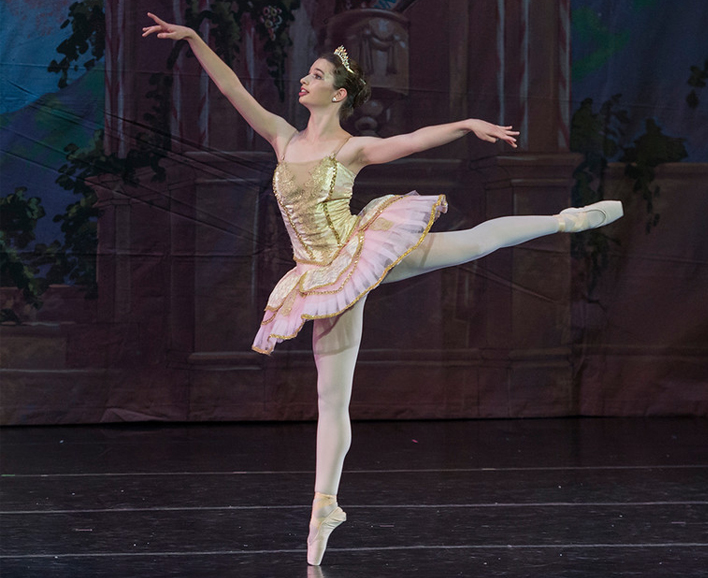 Jennifer, UNHS student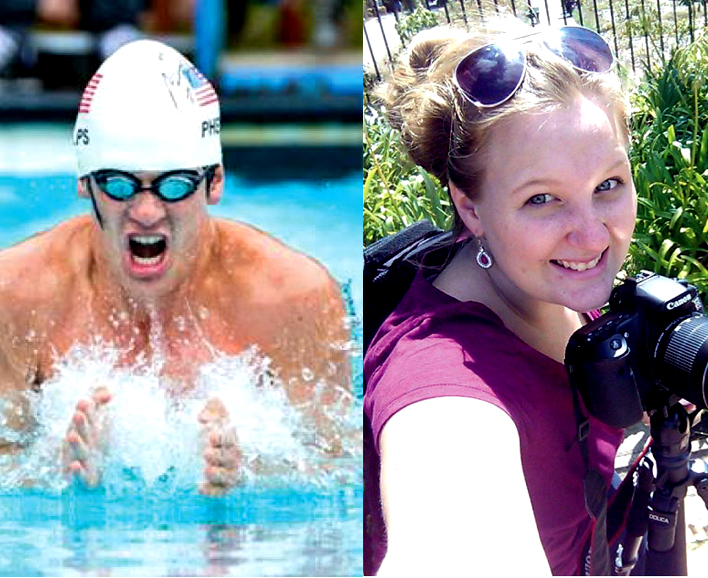 Martyn & Megan, talented siblings, UNHS students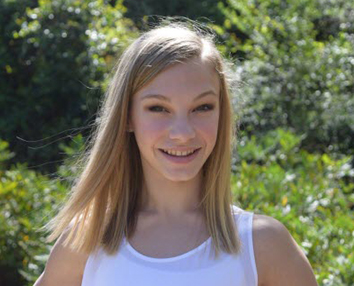 Abby, competitive gymnast, UNHS student